Getting engaged is a milestone in every woman's life and whether you plan to design the ring from scratch or select one from a jeweller's shelf, it is important to have a perfect fit. If you plan to have the ring commissioned by a custom jeweller, then you are assured of a perfect fit, while buying an existing ring means you need to choose a size, which might not be a perfect fit.
Here are a few tips to make sure that your engagement ring fits like it should.
Have The Ring Hand-Made By A Custom Jeweller
More couples are opting for a hand-made diamond engagement ring, which costs about the same as an existing ring. The jeweller would precisely measure your engagement ring finger and ask you if you wanted a tight or regular fit; too tight can stop the blood circulation and a loose ring is very easy to lose, and that's the last thing you want with such a valuable item.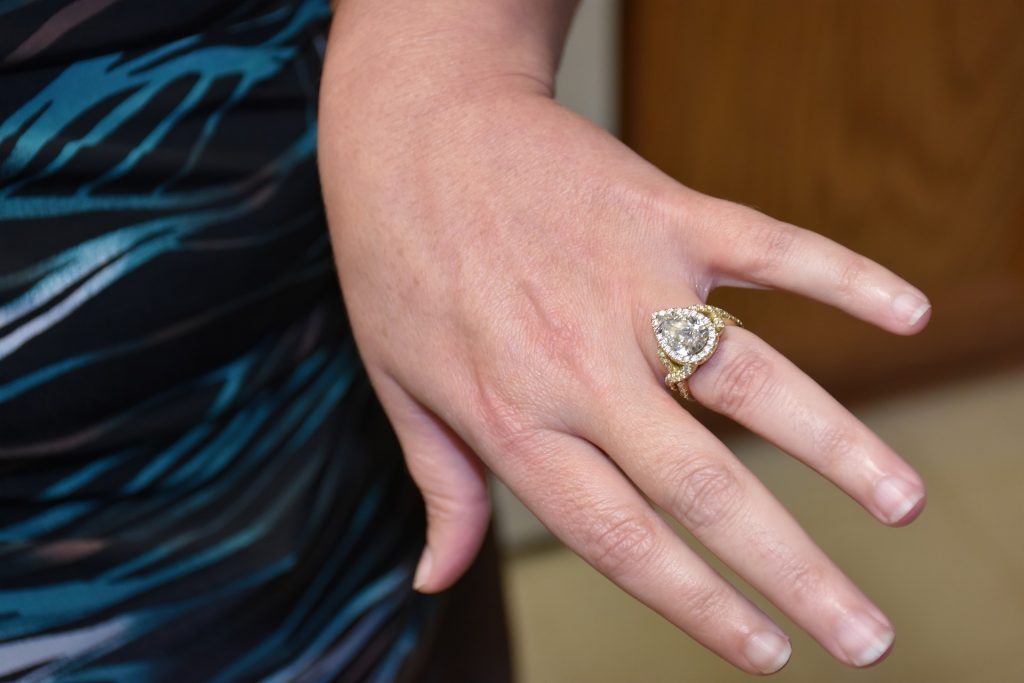 Making A Ring Smaller Without Resizing
It is possible to reduce the size of the band without resizing, which involve a couple of small beads that are fitted to the underside if the band, which cannot be seen. Some people find wearing a ring with sizing beads uncomfortable and it is best to ask a Brisbane engagement rings specialist or a jewellery expert in your area if you can wear another ring with sizing beads. This will tell you how the ring feels and this is perfect for a ring that is slightly too large.
Fold Over
If sizing beads don't appeal, the fold-over is a thin piece of metal that is expertly soldered on the inner side of the band, which might be more comfortable. Ask the jeweller if you can wear a ring with a fold over to get the feel of it.
Resizing The Ring
Typically, it is possible to make a ring either two sizes bigger or smaller and when the bride-to-be's mom hands down her engagement ring to her daughter, resizing is usually required. Take the ring to any jeweller and they can carry out the resizing for a small fee and no one would be any the wiser and you have a perfect fit.
Spring Insert
The most common way to resize a ring that is too small is to add a spring insert, which is usually horseshoe in shape and it takes up the slack. It can be made of white gold and is not visible when the ring is on your finger, while a spring insert is also affordable and the jeweller may well recommend this solution if less than half of one size is needed.
The absolute best solution is to commission a leading Brisbane-based custom jeweller to design the ring from scratch and that avoids any sizing issues. Precise sizing ensures a perfect fit and that means your ring will sit properly on your finger at all times.