While fashions and trends seem to move in cycles, some styles are more to do with practicality, such as the understated, or minimalist engagement ring design. Some girls totally forget that they will wear their engagement ring on a daily basis and a diamond solitaire might not be the best setting for an active woman.
Let's take a look at some of the advantages of a minimalist engagement ring.
Practicality
A single gold band with a few pave diamonds is a very practical design and with the stones channelled into the band, they will never come loose. Rose gold is very popular, as is white and traditional yellow, or you could choose platinum, which doesn't tarnish. If you lead a very active lifestyle and you don't like the idea of having to keep removing your engagement ring, why not opt for a plain gold band with no precious stones? There's much less to worry about when you have no gemstones in the ring, which might be best if you lead a very active lifestyle.
Single Ruby In A Rose Gold Band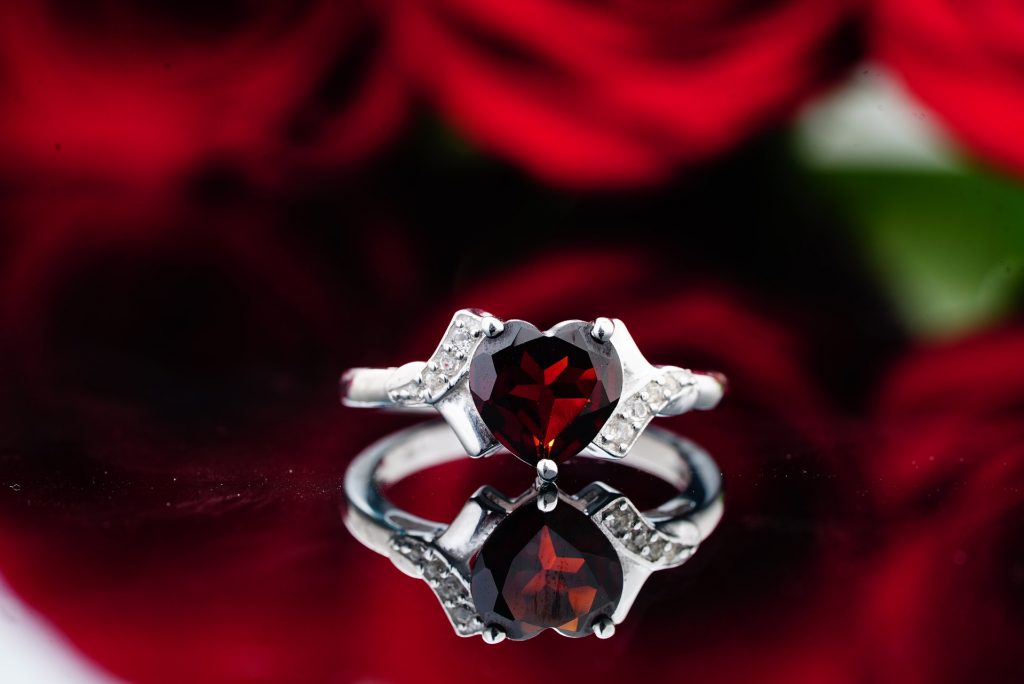 You can search online and buy ruby stone at Certified Diamond Network or any leading custom jeweller near you, as they can acquire loose uncut gemstones at trade prices. It might be that you prefer an emerald or sapphire; either way, a single stone with a solid setting is in trend right now.
Secure
Minimalist jewellery is not complex and that means less things can go wrong; you could custom make both the engagement and wedding ring, so they stack properly. Use the same custom jeweller and make sure that both rings match.
Solitaire Diamond Engagement Ring
Platinum is perfect for the band and a bezel setting is much safer than prongs. The simplicity of the solitaire diamond engagement ring is not lost in today's trendy world; indeed, this is a favourite for many women around the world! If you would like to find out the cost of a diamond ring, search online for a leading custom jeweller and they would be happy to quote for any design that you have in mind. Of course, diamonds might not be your thing, in which case, the custom jeweller can acquire gemstones of your choosing. Amber, aquamarine, amethyst, and jade can all be used to craft a unique engagement ring and the cost is very reasonable.
Matching Bands
Many couples prefer to have matching engagement rings; yes, the man can wear one on the same finger as the wedding band. You could have something engraved on the inner surface, such as a secret message that only you understand. 18K gold is perfect for matching bands, as it is not too soft. Platinum is another popular choice, as this metal does not tarnish. You may not know that having a ring made by a custom jeweller is not costlier than acquiring one from a jewellery store. Getting engaged is a time to have the ring hand-made by a skilled custom jeweller, with a truly unique engagement ring.