If you have decided some home improvements are in order, due to extended periods of lockdowns, which gives you something constructive to do with your time, the bathroom is a great place to start. If you like to theme your interior, here are a few design ideas that might resonate.
The Italian Look – Marble and stainless steel or gold with extensive mirrored surfaces is a perfect design for the modern Italian look and with engineered stone, you have the perfect flooring, while the walls can be cladded with marble finish stone panels. Choose an oval ceramic bath complete with gold taps. Engineered stone will save you a fortune and it can be cut to size, much like natural marble, plus the slabs are large enough to accommodate a range of surfaces. Search for engineered stone with Google and you can discover more about this man-made product which is cheaper than natural stone but looks identical.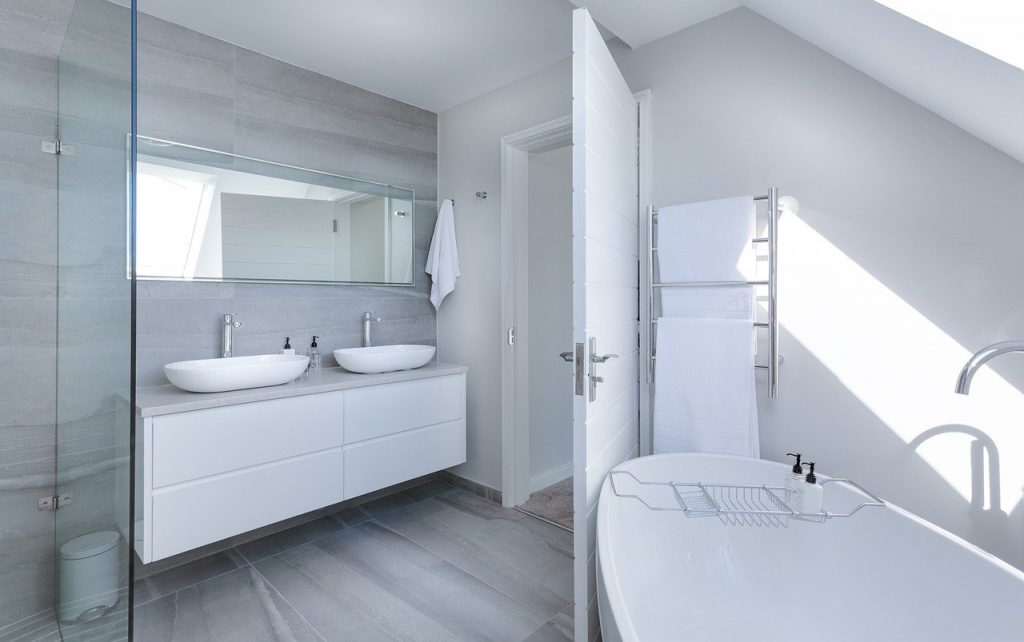 The Minimalist Look – Very popular with the young urban citizen, it's simplistic and stylish. Check out Trading Depot's modern bathroom suites, which are reasonably priced and you pay trade prices when you shop for home improvement supplies online. Going handle-less, with tiles or marble gives strong lines and an uncluttered look in colours white, cream, beige and/or a steely grey. Luxury vinyl is perfect for bathroom flooring, with timber, stone and slate designs, so there will be a finish that fits your theme.
The Monochrome Look – Black and white are very popular and with small tiles, you get a much better effect, with some stainless steel and smoked mirrors for a bathroom that catches the eye. Search with Google images for a great selection of monochrome bathrooms, which might give you some inspiration.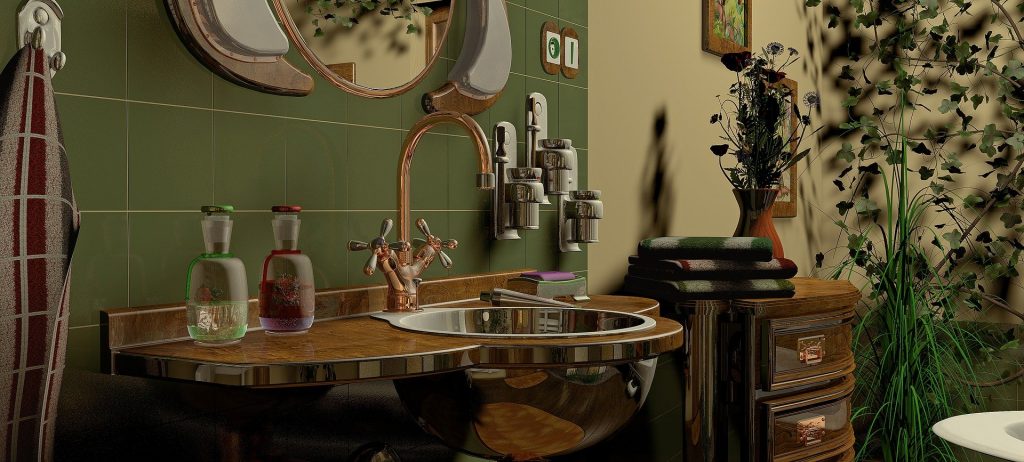 The Victorian Style – If your home is designed in the Victorian style, choose a light coloured tile and a simplistic oval bath with gold coloured fixtures and fittings. Dried grass in a porcelain vase adds that country element and with a couple of gas lamp style wall lights, the look is complete. Stone finish in luxury vinyl makes for the perfect flooring in the bathroom, which can be installed on any substrate.
Smoke Mirrors And Stainless Steel – The futuristic look is perfect for the smart home of today, and the online supplier of all things home-related would have a wide range of furnishings and fittings to suit this style. Clean, straight lines with no handles gives a sleek look and a full-length mirror tiled wall makes for a reflective ambience, which is ideal for a bathroom with limited space. Low output LED lighting adds the finishing touches to the modern bathroom, with light units set into the floor for the ultimate effect.
If you are handy around the house and you fancy carrying out the renovation yourself, you can save a lot of money on labour costs and ordering the materials and furniture online means an even bigger saving. You might as well make the best use of the lockdown and invest in improving your bathroom with a revamp.