With the bulk of the holiday season approaching fast, you might want to get your home decorated for the festive part of the year. However, with that being said, nobody really enjoys the work that goes into putting up hundreds of decorations, only to tear them down in the next few months. In fact, nobody really enjoys spending hundreds on decorations in the first place, but sometimes, people just want to express their holiday spirits.
Thankfully, there are people out there who will be more than willing to help you decorate your house for the holidays so that you don't have to. There are a few things that you can do alongside relying on the experts.
Knowing The Best Way To Breathe Holiday Life Into The House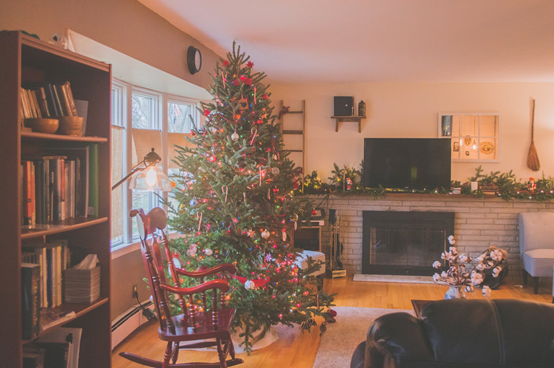 First things first, when you are thinking of changing up your home so that it looks nice and fresh for the holiday season, you can't forget to apply a fresh coat of paint to the rooms that need it. When it comes to relying on the experts, such as the ones at Jason Swanson Painting and Decorating, you can rest assured knowing that you will be able to have a new fresh coat of paint inside your house before you know it. A good coat of paint can go a long way with making a room look fresher, newer, and generally perfect for the holiday season when you might be having people over to your house.
If painting the house isn't quite up your alley, you can consider putting up decorations instead. Decorations can go both inside and outside the house, with the brighter, flashier ones staying outside. Putting up some adorable decorations can go a long way when your home is otherwise not prepared for the holidays. Even a humble little setup can work, depending on just how many people are going to be coming over. If you are going to want to make the most out of doing this, you will absolutely want to consider relying on the experts to help you out.
What Can The Experts Do?
There is actually quite a bit that a team of reliable painters and decorators can help you out with. For one, they can make sure that the fresh coat of paint is applied quickly and easily, without disrupting much of your usual life. Decorators can help you find the best places to set up your new decorations, both inside your house and outside, and also help you learn some of the best places to get your new decorations as well.
Another expert you may want to contact ahead of all the decoration and painting jobs is a pest control expert. You will want to ensure your house is safe and free of these uninvited guests. You can have your house checked and get something like a pest inspection Sunshine Coast homeowners trust.
With the experts' help, before you know it, your house will be more festive and more lively than ever.